Thanks to Trop50 for sponsoring my writing about fabulous bloggers. This year Trop50 is granting 50 Fabulous Wishes.
Click here
to enter for a chance to win $1,000 to celebrate a friend with a refreshing attitude about looking and feeling fabulous!
My life is always moving at a frenetic pace. One of the things I like to do to unwind, or provide myself with some down time after training or while in the middle of writing papers or doing research for classes, is to catch up with some of my favorite bloggers. There are so many that I follow, that narrowing down the field is difficult- however I do have my tried and true "must read" list
Logo from www.SkinnyEmmie.com
The first lady that I regulary visit is my friend Emily over at
Skinny Emmie
. Our friendship is actually quite a funny story. One day, I was googling something for a post of my own, when a post of Emmie's came up. I clicked on her webpage, and as I read I thought "oh my goodness, we are so similar"…and "God, her website rocks!" So, I emailed her, and asked her how she got such a rocking website (and made mention of some of our similarities) and boom! Newfound friends. But in all honesty, if you haven't checked her out, you really should. She is an inspiration. Having already lost over a hundred pounds and moving steadily along, her most recent achievenent was training and competing in a ½ marathon and raising money for Parkiinsons research. You guys know that I heart Emmie, as I say it all the time. But really, if you aren't following her already, why the heck not?
My second must read is my friend Brad Gansberg at
Brad Gansberg & 7 Day Chip
. I stumbled upon him one day when another of my fave follows on Twitter referenced something called a #7daychip. Of course I had to ask what the heck a hash tagged 7day chip meant. She explained that Brad facilitates an online support group for people who are either part of Over Eaters Anonymus, are Binge Eaters or have other food related issues. A seven day chip is granted when you have made it to seven days where food has not controlled you. Much like in AA or NA they receive chips for staying sober, we receive chips for staying on point and not allowing food to control our lives. His blog covers many topics, but everything he says is worth reading and reflecting.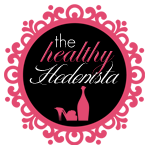 My friend Natasha at The Healthy Hedonista
is also another must read. She used to be the Unlikely Triathlete, but has decided instead of focus more on a healthy lifestyle and not so much on checking in with her weightloss successes and missteps. I loved her when she was the Unlikely Triathlete, because I understood her struggles. Having competed in two triathletes of my own and not losing more than a few pounds doing it, I could completely empathize with her frustrations. Her new website though, with her new focus is just as awesome! She is funny, smart, witty and just a fun read.
My final two favorite MUST READ bloggers have to do with Vegetarianism, Food, and Cooking.
Angelika over at Plant Food Fabulous shows everyone that being a vegetarian doesn't mean you need to skimp on taste (or decadence). If you are doing weight watchers- or really, watching your waistline at all- the posts really should be more about seeing and not so much doing or eating, because the caloric content of her tasty creations sometimes can reach epic porportions – as it is all food that is incredibly rich and tasty. (In her defense though, she does have some great lighter fare too- but those are usually the posts that I say "oh that's nice… now, where's that six layer German Chocolate Cake recipe"
J
If you're a vegetarian, or perhaps a non-vegetarian looking for some new kitchen inspiration check her out. You won't be sorry.
And last but not least:
Vegetarian or Vegan Uber-Athletes are not particularly common. In fact, I can count on my hand, the really well known Vegetarian and Vegan distance racers. Sad, isn't it. Anyhow, Marni over at TriMarni is a FOUR TIME Ironman an amazingly wise, and creative vegetarian. She posts some of the most interesting and healthy vegetarian recipes – both for when you are training and also when you are just bored with what you are eating. Plus, who wouldn't love to vicariously live through a 4x Ironman? Reading about the things she does and experiences every day is just mind boggling to me. If I ever make it to the Ironman stage- it will because of all of the inspriration Marni has provided me from the very first day I announced I was going to attempt a Tri.
So, those are my Fabulous Five. Who are your favorite bloggers? I would love to hear about your "lists" as I'm always looking for new people to follow! Let me know in the comments section who you love and why! And…
Don't forget to
enter the 50 Fabulous Wishes contest
for a chance to win $1,000 to celebrate a friend with a refreshing attitude about looking and feeling fabulous. I was selected for this
Tropicana Trop50
sponsorship by the
Clever Girls Collective
, which endorses
Blog With Integrity
, as I do. I received compensation to use and facilitate my post.